GlucoMen Areo 2K for
 

glucose

 

and

 

ketone

 

testing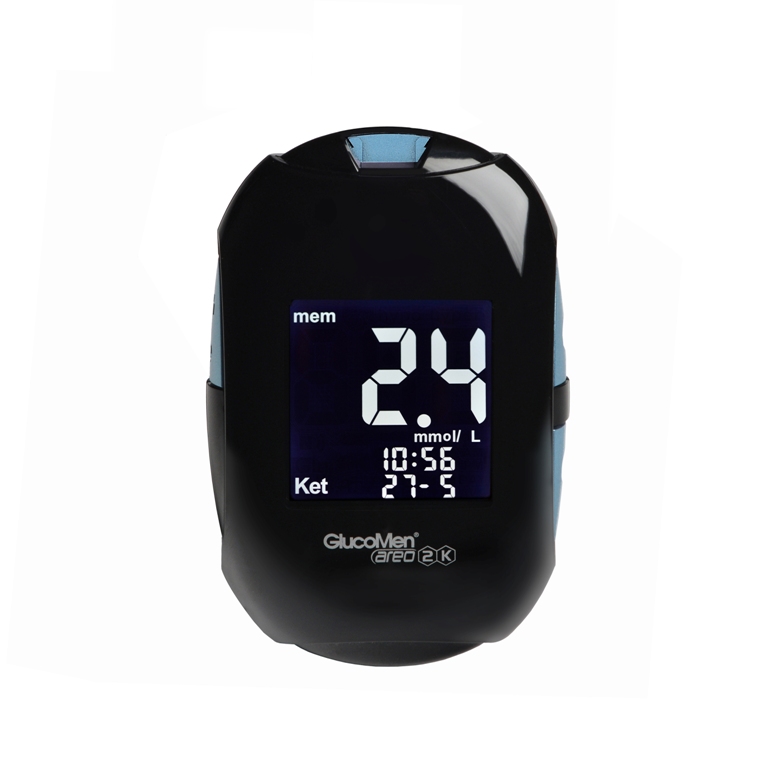 Ketone Testing
2 in 1 DKA Protection
Areo 2K brings glucose and ketone testing together in one meter for protection from DKA.
Click here for more information about DKA and its prevention. Your healthcare professional can advise if blood ketone testing is appropriate for you.
Outstanding simplicity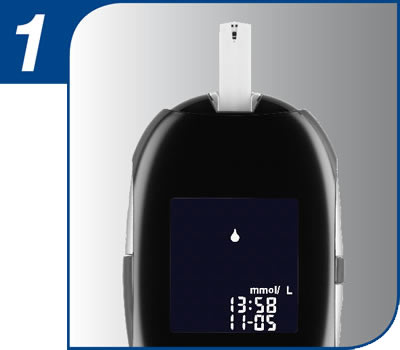 Insert test strip to turn meter on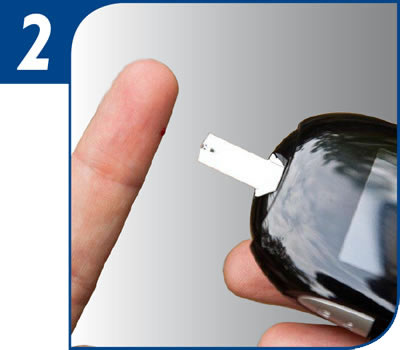 Apply tiny blood sample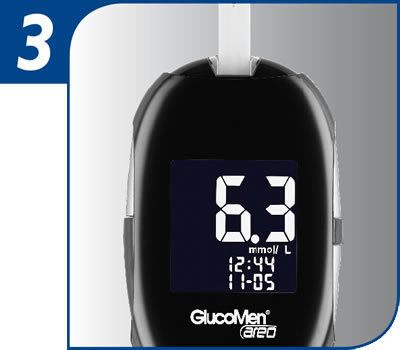 Accurate results in just 5 seconds
Ready to use straight from the box:
Date and time preset
Battery pre-installed
Lancing device and sample strips included
Everything you need to start testing straight away!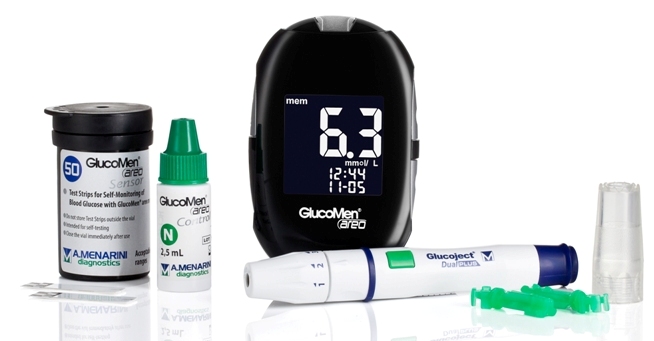 Technical Specification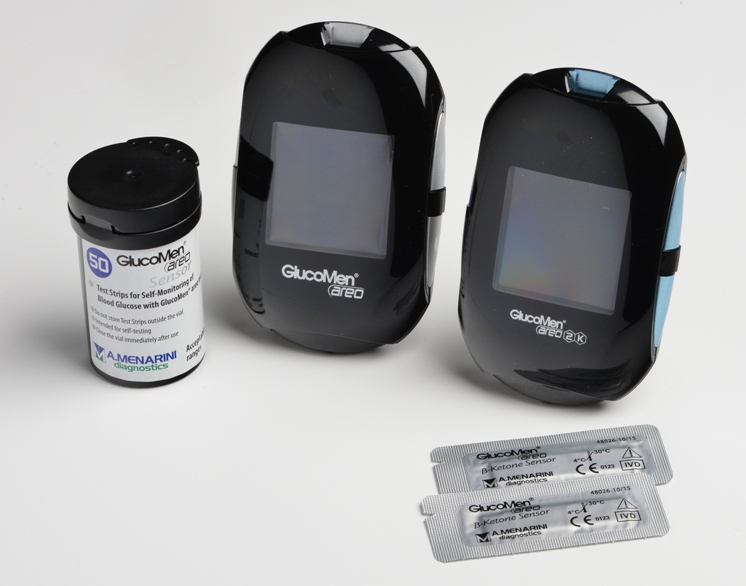 | | |
| --- | --- |
| Unit of Measurement | mmol/L (Blood glucose) |
| Test Range | 1.1 - 33.3 mmol/L |
| Haematocrit Range | 10 - 70% |
| Test Strip Coding | NO coding required |
| Sample Type | Fresh capillary whole blood |
| Sample Size | 0.5μl for Glucose testing, 0.8μl for Ketones |
| Test Time | 5 Seconds |
| Memory | 730 Test Memory |
| Averages | 1, 7, 14, 30, 60, 90 days |
| Connectivity | QuickLink NFC, BlueTooth and dedicated USB cable |
| Batteries | 2x 3V Lithium Batteries |
| Dimensions | 85.5mm (H) x 56mm (W) x 18.2mm(H) |